Elviano
Elite Members can win
In Gifts and Prizes THIS Year
We're excited to introduce our new Exclusive Elite Club!
The membership is currently FREE for our customers and Instagram followers and it comes with fantastic perks and prizes.
Members will receive a series of offers and prizes and we're wasting no time in getting started.
Seasonal Draws & Prizes
We love giving back to our community! Just by applying to become a member you automatically enter for a chance to win amazing prizes.
Exclusive Events
Get access to our members-only events & gatherings to meet new people and enjoy the extraordinary!
Special Offers
As an active Elviano Elite member, you get exclusive special offers from us and our partners.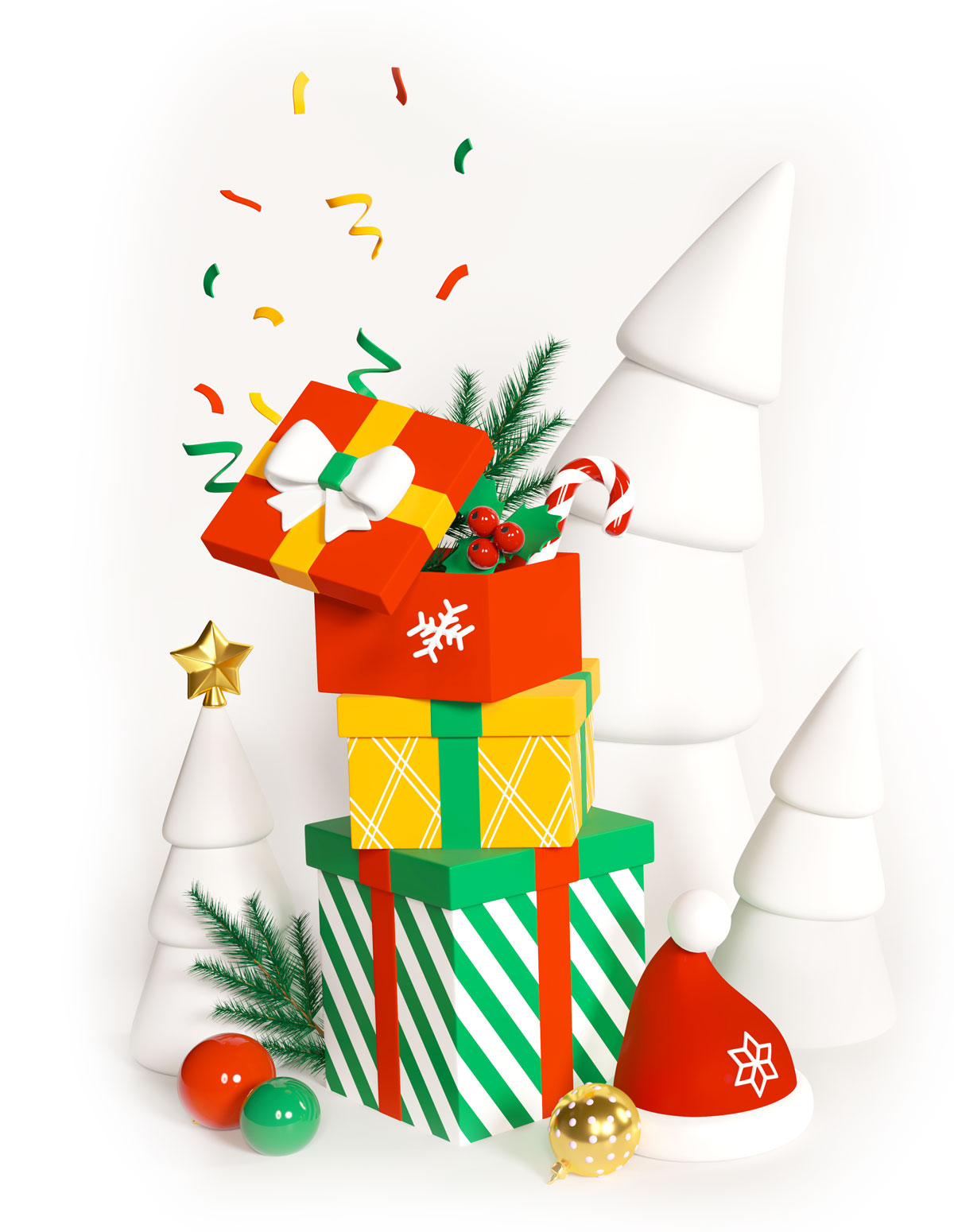 This holiday season we're giving away a prize every day!
Until the end of December, we'll draw a member's name to win prizes like Apple products, in-demand brand name merchandise, and more! The grand prize? VIP tickets to the Toronto Raptors NBA game in a private booth at Scotia Arena.
How do you win? It's simple.
All you need to do is apply on our website to become a member.
Membership is FREE (for now!) and open to all of our Instagram followers. You'll be automatically entered into the daily prize drawings. The winners will be announced every night on our Instagram stories. Good luck!
Apply
Fill out the form below to start your application. The membership is FREE!
Get Approved
One of our team members will review your application and get back to you shortly.
Enjoy Your perks
When you're approved, you'll receive an email with your membership info.
Apply to Become an Elite Member!
Elviano Membership Terms and Conditions
General
Elviano ("Elviano" or "we") may, from time to time, offer its clients the opportunity to become members of the Elviano Membership Program (the "Program"), which may provide; Merchandise, Consulting Services, Furniture or a Cash Prize (the "Prize"). Receiving a Prize for the Program is contingent upon fulfilling all requirements set forth herein. We reserve the right to terminate the Program at any time for any reason and without further notice. You may not participate in the Program when doing so would be prohibited by any applicable laws or regulations.
Eligibility
In order to successfully qualify for the Prize:
The Client (the "Client" or "You") must fill out a membership application and submit it to Elviano via their website or other media platform. Any Client currently a Client of Elviano will not qualify for the Program, unless they submit a Membership Application.
The Client, consents to allow Elivano to use their personal information for the purpose of sending the Membership Application to Elviano.
The Client must have previously completed the Membership Application online and submitted it to Elviano, in order to be eligible for any product, service or Prize.
The Client agrees and consents that by filling out the Membership Application they may be entitled to a Prize of Elviano's choosing but is not guaranteed a Prize whatsoever.
The Client agrees and understands that any Prize given is at the sole discretion of Elviano and the Client is not entitled to a Prize just for filling out the Membership Application.
The Client agrees and understands that they may not win a Prize even though an Application for Membership has been submitted and the Client has become a member.
Program Limits
There is no limit as to how many Prizes are given to one existing customer.
The Prize cannot be used to discount any fees or principal of any loan.
General Terms and Conditions
This Program is subject to all applicable federal, provincial and municipal laws. The decisions Elviano makes with respect to all aspects of this Program are final and binding on all Clients without right of appeal, including, without limitation, any decisions regarding the eligibility of any person. By participating in this Program, You are agreeing to be legally bound by these terms and conditions (the "Terms").
Elviano reserves the right, in its sole and absolute discretion, to cancel, amend or suspend this Program, or to amend these Terms, in any way without prior notice or obligation for any reason whatsoever. Elviano reserves the right, in its sole and absolute discretion, and without prior notice, to adjust any of the dates, timeframes and/or other Program mechanics stipulated in these Terms, to the extent necessary, as a result of any circumstances which, in the opinion of the Elviano, in its sole and absolute discretion, affect the proper administration of this Program as contemplated in these Terms, or for any other reason.
The Prize will be awarded to You based on the eligible Membership for which Elviano receives an application that is subsequently chosen, subject to all applicable terms and conditions. Due to the confidential nature of the application process, You will not be notified when Members have submitted their application. If You are selected as a winner of the Prize, only then will Elviano contact you with your Prize and subsequent communications.
Elviano reserves the right, in its sole discretion, to disqualify any individual it finds to be tampering with the operation of the Program or to be acting in violation of these Terms of this or any other promotion or in an unsportsmanlike or disruptive manner. Any attempt by any person to deliberately undermine the legitimate operation of the Program may be a violation of criminal and civil law, and should such an attempt be made, we reserve the right to seek damages from any such person to the fullest extent permitted by law. Elviano's failure to enforce any term of these Terms shall not constitute a waiver of that provision.
By receipt of the Prize, the recipient of the Prize agrees to release and hold harmless Elviano, its respective subsidiaries, affiliates, suppliers, distributors, advertising/promotion agencies, and prize suppliers, and each of their respective parent companies and each such company's officers, directors, employees and agents (collectively, the "Released Parties") from and against any claim or cause of action, including, but not limited to, personal injury, death, or damage to or loss of property, arising out of participation in the Program or receipt or use or misuse of any prize.
Elviano shall not be liable for: (1) late, lost, delayed, stolen, misdirected, incomplete, unreadable, inaccurate, unreliable, garbled or unintelligible entries or communications, regardless of the method of transmission; (2) telephone systems, telephone or computer hardware, software or other technical or computer malfunctions, lost connections, disconnections, delays or transmission errors; (3) data corruption, theft, destruction, unauthorized access to or alteration of entry or other materials; (4) any injuries, losses or damages of any kind resulting from acceptance, possession or use of the Prize, or from participation in the Program, that were not reasonably foreseeable to Elviano at the relevant time; (5) any printing, typographical, administrative or technological errors on any websites or materials associated with the Program; or (6) claims, demands, and damages in disputes among participants of the Program.
Elviano shall not be liable to any participants of the Program for failure to supply any goods or prizes, or any part thereof, by reason of any act(s) of God, any action(s), regulation(s), order(s) or request(s) by any governmental or quasi-governmental entity (whether or not the action(s), regulations(s), order(s) or request(s) prove(s) to be invalid), equipment failure, threatened terrorist acts, terrorist acts, air raid, blackout, act of public enemy, earthquake, tornado, tsunami, war (declared or undeclared), fire, flood, epidemic, explosion, unusually severe weather, hurricane, embargo, labour dispute or strike (whether legal or illegal), labour or material shortage, transportation interruption of any kind, work slow-down, civil disturbance, insurrection, riot, or any other similar or dissimilar cause beyond any of the Released Parties' control.
By participating in this Program, each participant expressly consents to Elviano, its agents and/or representatives, storing, sharing, using and disclosing the personal information submitted while participating in this Program for the purpose of administering this Program and in accordance with Elviano's privacy policy (available at: https://elviano.com/privacy-policy/).
In the event of any discrepancy or inconsistency between the terms and conditions as provided in these Terms and disclosures or other statements contained in any Program-related materials, including, but not limited to point of sale, print or online advertising, the terms and conditions of these Terms shall prevail, govern and control to the fullest extent permitted by law.
If any term and or section in these Terms is to the extent illegal, otherwise invalid, or incapable of being enforced, such term and/or section shall be excluded to the extent of such invalidity or unenforceability. All other terms/sections hereof shall remain in full force and effect; and to the extent permitted and possible, the invalid or unenforceable term/section shall be deemed replaced by a term/section that is valid and enforceable and that comes closest to expressing the intention of such invalid or unenforceable term/section.
If any term and or section in these Terms is to the extent illegal, otherwise invalid, or incapable of being enforced, such term and/or section shall be excluded to the extent of such invalidity or unenforceability. All other terms/sections hereof shall remain in full force and effect; and to the extent permitted and possible, the invalid or unenforceable term/section shall be deemed replaced by a term/section that is valid and enforceable and that comes closest to expressing the intention of such invalid or unenforceable term/section.
If any term and or section in these Terms is to the extent illegal, otherwise invalid, or incapable of being enforced, such term and/or section shall be excluded to the extent of such invalidity or unenforceability. All other terms/sections hereof shall remain in full force and effect; and to the extent permitted and possible, the invalid or unenforceable term/section shall be deemed replaced by a term/section that is valid and enforceable and that comes closest to expressing the intention of such invalid or unenforceable term/section.
You are responsible for any income tax liability arising from the Program. Elviano does not issue tax receipts.